Cameras and the light of day didn't stop Robert D. Wylie from allegedly stealing items out of former Franklin County magistrate Larry Perkins' garage.
Wylie, 53, is now wanted on five outstanding warrants for charges in Franklin County. Wylie was already wanted on warrants not related to the theft, according to Franklin County Sheriff Chris Quire. The theft took place on Aug. 30.
Perkins is also a member of the Franklin County School Board.
In the video, a man who is allegedly Wylie is seen pulling up to Perkins' garage around 4:42 p.m. and nabbing several expensive tools from the garage. 
According to Quire, Wylie took to Facebook to refute that the man in the video is him.
"It's funny," Quire said. "He got on the comments on Facebook and said it wasn't him. We're like 'we still want to talk to you because you have three other warrants.'"
Wylie, possibly unaware that he was being filmed, tried to leave without a trace.
"When he got done he took off his T-shirt and wiped off the doorknobs," Quire said. "The thing was, he was on video and you can see every item he took. I guess he just didn't see the camera or thought it was fake."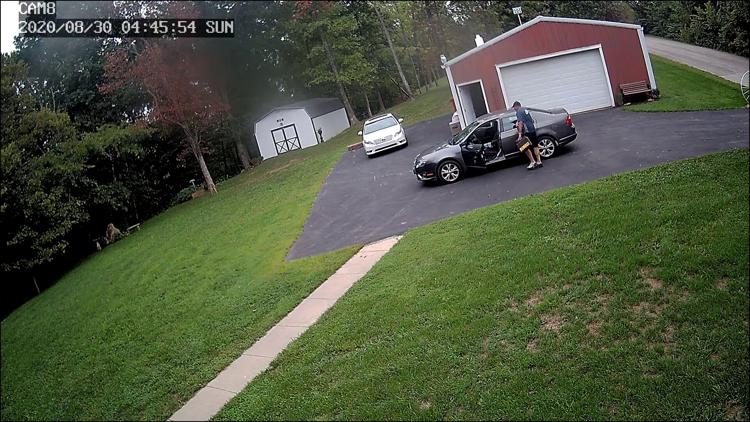 Detective Sergeant Lucas Deborde said that Wylie made three separate trips to Perkins' garage for tools before driving away.
Perkins commented on a post on Wylie's Facebook page, offering to make peace if Wylie returns his items.
"Robert, I knew your dad well," Perkins wrote. "I used to haul his band equipment for him. If you bring all my stuff back and leave it, I won't press charges."
Crdit: Source link